On 16th of April, within the activity Monitoring and evaluation of sub granted initiatives, Mr. Fusaro, Senior project expert, together with Caritas Albania project team, performed monitoring visit to the sub-granted project of QENDRA DRITA E SHPRESES – LIGHT OF HOPE in POGRADEC – Albania. The goal of this activity was to have a constant screening of the situation at grass-root level, in order to help the management in evaluating the impact of the project. Moreover, the monitoring will allow the detailed analysis of the sustainability elements. The visit on the field and the analysis of the implementation will represent also a sort of advisory service provided by the Management, because it will identify weaknesses and strengths of each proposal.
Center "Light of Hope", Pogradec
The center "Light of Hope" is an NGO that provides community medical and social services for people with disability. This center was founded in 2009, but has started its activity in 1994 in collaboration with the German organization Medizinische Nothilfe Albanien "MNA". This activity is widespread in Pogradec city and the rural area nearby. Initially it was providing medical assistance to PWDs. Since there was no service offered in the field of orthopedics to produce prostheses and orthoses in southern Albania the association opened an orthopedic workshop. There they are offering patient care and have developed professional training for orthopedic technical and still are developing. After this service the center opened creative ateliers and an integrative coffee shop. These two initiatives were created with the aim to give the opportunity for persons with disabilities to be integrated through employment. In a protected work environment these people can participate and learn acceptance and recognition.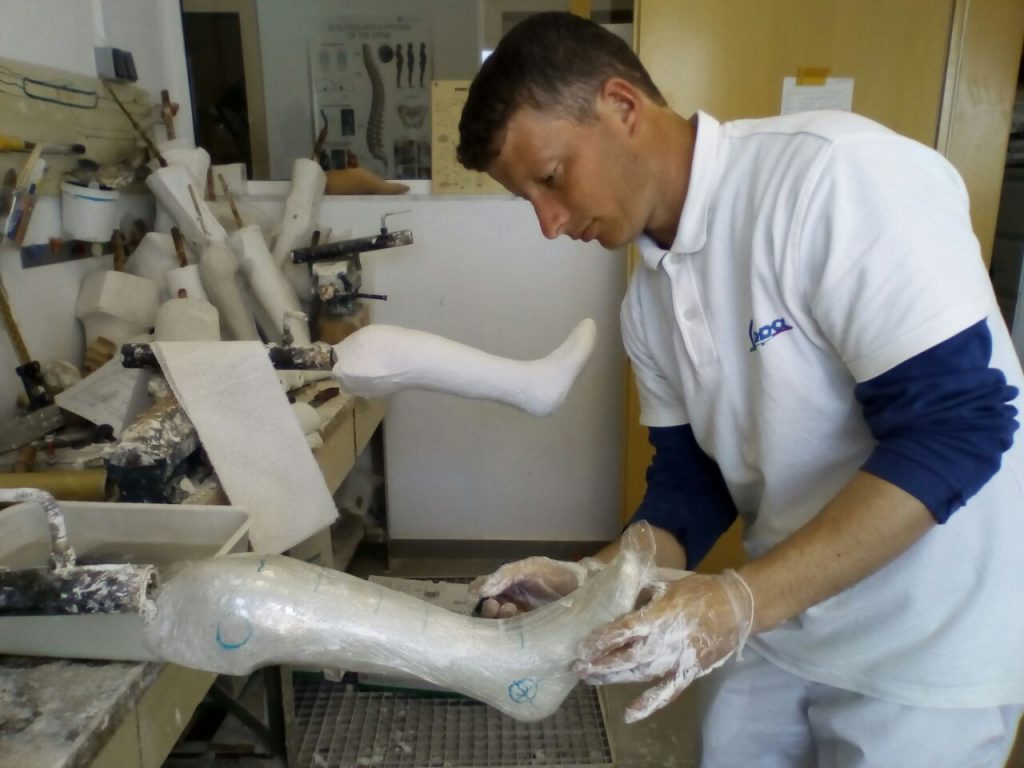 Actually, the staff of this center is running 4 projects of services to PWD:
Orthopedic workshop (Prosthesis and orthoses and auxiliary tools)
Physiotherapy
Creative ateliers / ergo therapy
Betesda Coffee –Integrative Coffee for Engagement of People with Disabilities
This project aims to provide care to disabled people, training and employment of young people in the field of orthopedics, as well as training of young people to take care and work with PWD.
Every year, experts from Germany and trainers of Albanian collaborators in Germany regularly conduct trainings for staff as well.
This project has two main activities:
Production of prosthesis and orthoses for people who needed, and the training of staff to be professional or toped.
A start up daily center for the children and youth with disability.
Together with the association leaders and their members responsible for project implementation it was discussed about social benefits, economic impact, relations with stakeholders and financial sustainability, as well as management components.