Within the project SOCIETIES – Support of CSOs in empowering technical skills, Inclusion of people with disabilities and EU standards in South East Europe the training "Assessment of the impact of social inclusion programs" was organized in Serbia, Bosnia and Herzegovina, Kosovo, Montenegro and Albania during March and April.
The training "Impact assessment of social inclusion programs" organized by Caritas was the fourth series of trainings in capacity building of civil society organizations working on the inclusion of persons with disabilities and mental health disorders.
Two days training in each country was presented and lectured by professionals from this field Germana Agnetti and Angelo Barbato, selected by the organization "Psicologi per i Popoli del Mondo" from Italy. The training was attended by representatives of civil society organizations, working with persons with disability and mental health disorders, including also CSOs who are currently implementing projects supported within the grant scheme of the Societies project.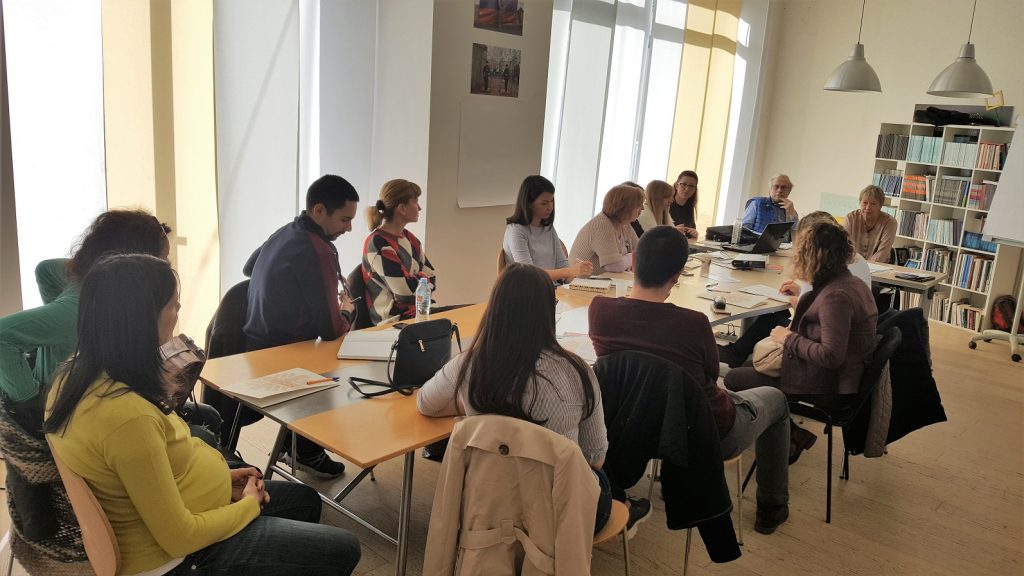 The participants were provided with knowledge about impact assessment of social inclusion initiatives for people with disabilities and mental health disorders, as well as individual assessment models and programs under the following scheme:
EVALUATION CYCLE:
Needs assessment
Goal setting
Selection of outcome indicators
Selection of outcome measures
Baseline assessment
Intervention planning
Intervention implementation
Follow-up assessment
Outcome evaluation
Are the needs met?
The participants emphasized that the training was very useful for the topic elaborated, that they gained wider knowledge about the methods and ways of assessing the impact of social inclusion programs. They will be able to apply measuring methods of positive and negative effects, long-term and short-term impact of social inclusion initiatives.
After these trainings, the participants are also guaranteed a consultancy for a three months period by the trainers. Undoubtedly, the outcomes obtained from this training will be welcomed in increasing professionalism and capacities in the work and actions that CSOs develop and implement.