On March 14, 2019, in Bar, Montenegro, SOCIETIES Steering Group meeting held its last session, organized by Caritas Montenegro. During the meeting the Project management presented a detailed project report on all the activities carried out in 2018, with a special focus on the implemented capacity building/training program, organized and implemented by the local trainers, followed by the progress report on Working Groups for Social Inclusion and production of national Policy Papers and Recommendations on social inclusion of people with disabilities and mental disorders. The management also presented process of monitoring the implementation of supported subgrantees and their projects.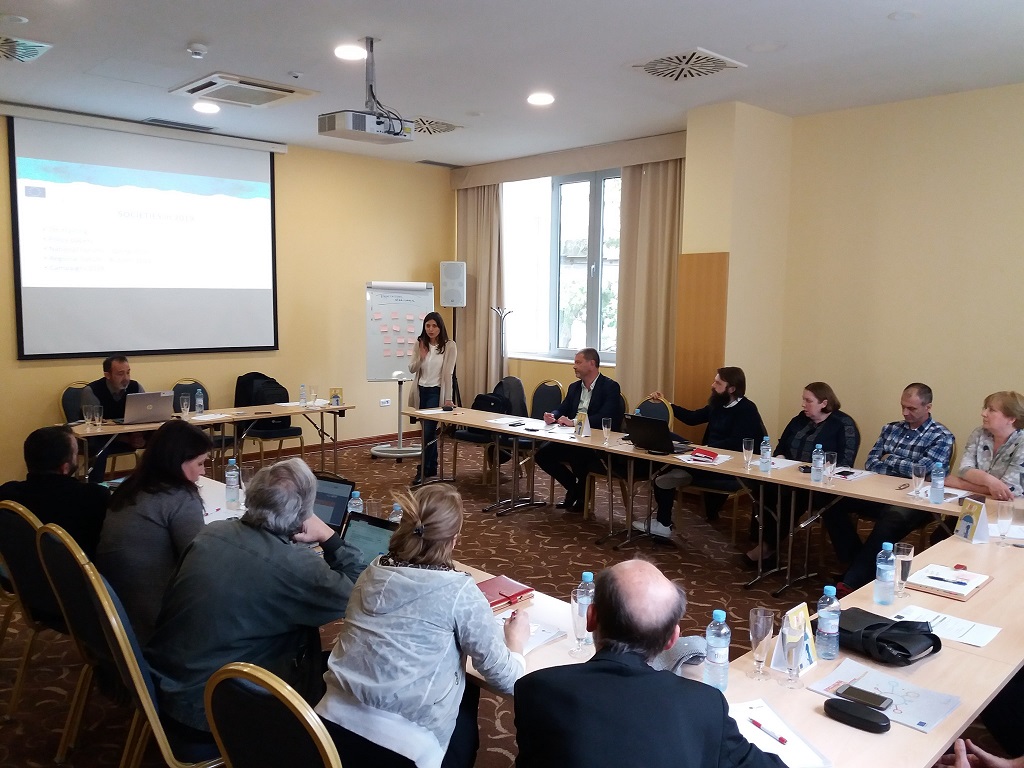 Following the presentation of the report, Steering Group members discussed the project implementation, planned activities for 2019, and in particular this year's regional forum planned for October 1 and 2, in Belgrade. As part of the project, the Regional Forum was planned as a final event that should bring together more than 100 representatives of CSO and public authorities from the region with the aim of exchanging experiences and examples of good practices for social inclusion of people with disabilities. The participants of the meeting made a detailed forum agenda, as well as a basic draft list of participants.
During the meeting, Angelo Barbato, a representative of Psicologi per i Popoli nel Mondo, partner organizations from Italy, presented an analysis of the participants of the entire training program and their needs for future capacity building, which will be used to produce a scientific article as well as a project proposal for the next phase of the project.
At the end of the meeting, a detailed action plan for 2019 was developed, in particular a plan for public awareness campaigns, as well as a detailed plan for drafting a project proposal for the second phase of the project.