On Wednesday, 30th September, a KICK OFF conference was held via ZOOM platform within the SOCIETIES project. The conference was attended by 75 participants, representatives of the European Commission, Caritas Europe, partner organizations and organizations of persons with disabilities and persons with mental health problems.
The conference was supposed to be held in Belgrade, but due to the epidemiological situation, it was decided to be held online.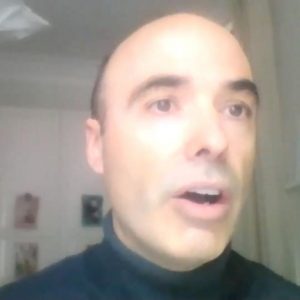 In the introductory part of the conference, the participants were greeted by the Representative of the European Commission from DG NEAR, Mr. Daniel Hurtado Dominguez, who stressed the importance of civil society organizations to improve the quality of life of people with disabilities and other vulnerable groups and expressed the European Union's readiness to support similar initiatives in order for organizations to network and build their capacities together.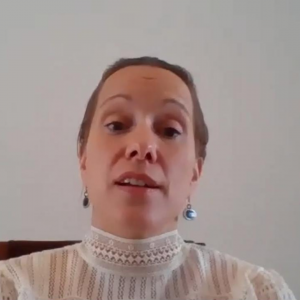 "Projects like SOCIETIES are essential and we at Caritas Europe are very happy to see them being built, contributing to the empowerment and independent life of people with disabilities. This requires removing many barriers in society, but more than anything else – changes in our thinking. Discrimination against persons with disabilities remains a reality in society and stigma is one of the most difficult obstacles faced by people with disabilities, whether physical, intellectual or psychosocial disabilities. I know that the main goal of SOCIETIES is to strengthen organizations of people with disabilities through capacity building, networking, exchange, mentoring… to enable them to participate in policy-making and decision-making processes. I wish you a lot of success, because the project enables people with disabilities to be actors in change, which is essential. People with disabilities will not only be objects of our support, but empowered and equal citizens who contribute and participate in society on an equal basis – nothing about people with disabilities without people with disabilities! ", Said Ms. Maria Nyman, Secretary General of Caritas Europe.
The project coordinator, Ms. Jelena Ankić from Caritas Serbia, presented the results of the project achieved in the first phase of implementation, as well as plans for the further course of the project. The results of the research "Impact of COVID-19 on civil society organizations in the region, conducted during the first months of the second phase of the SOCIETIES project" were also presented. These results were presented by the researcher on the project, Mr. Ettore Fusaro.
During the plenary session, the Sub-Granting Module was presented, which includes announcing calls for projects in all countries where the project is being implemented.
In the second part of the conference, the discussion took place in working groups at the national level, where the problems faced by organizations of persons with disabilities were discussed.
Caritas with its partners continues to strive for the full social inclusion of people with disabilities, as well as for respect for the human dignity of all marginalized and vulnerable categories of society.