On Monday, June 26th, on the premises of EU Info Center in Belgrade, a solemn signature ceremony of the subgranting contracts was held with the CSOs that submitted winning projects in the framework of the project SOCIETIES –  SUPPORT OF CSOS IN EMPOWERING TECHNICAL SKILLS, INCLUSION OF PEOPLE WITH DISABILITIES AND EU STANDARDS IN SOUTH EAST EUROPE. These awarded projects will be implemented by the awardees in their local communities and their objectives are to contribute to the social inclusion of persons with disabilities or mental disorders.
Darko Tot, National Coordinator of Caritas Serbia greeted the participants and congratulated them on submitting the winning proposals.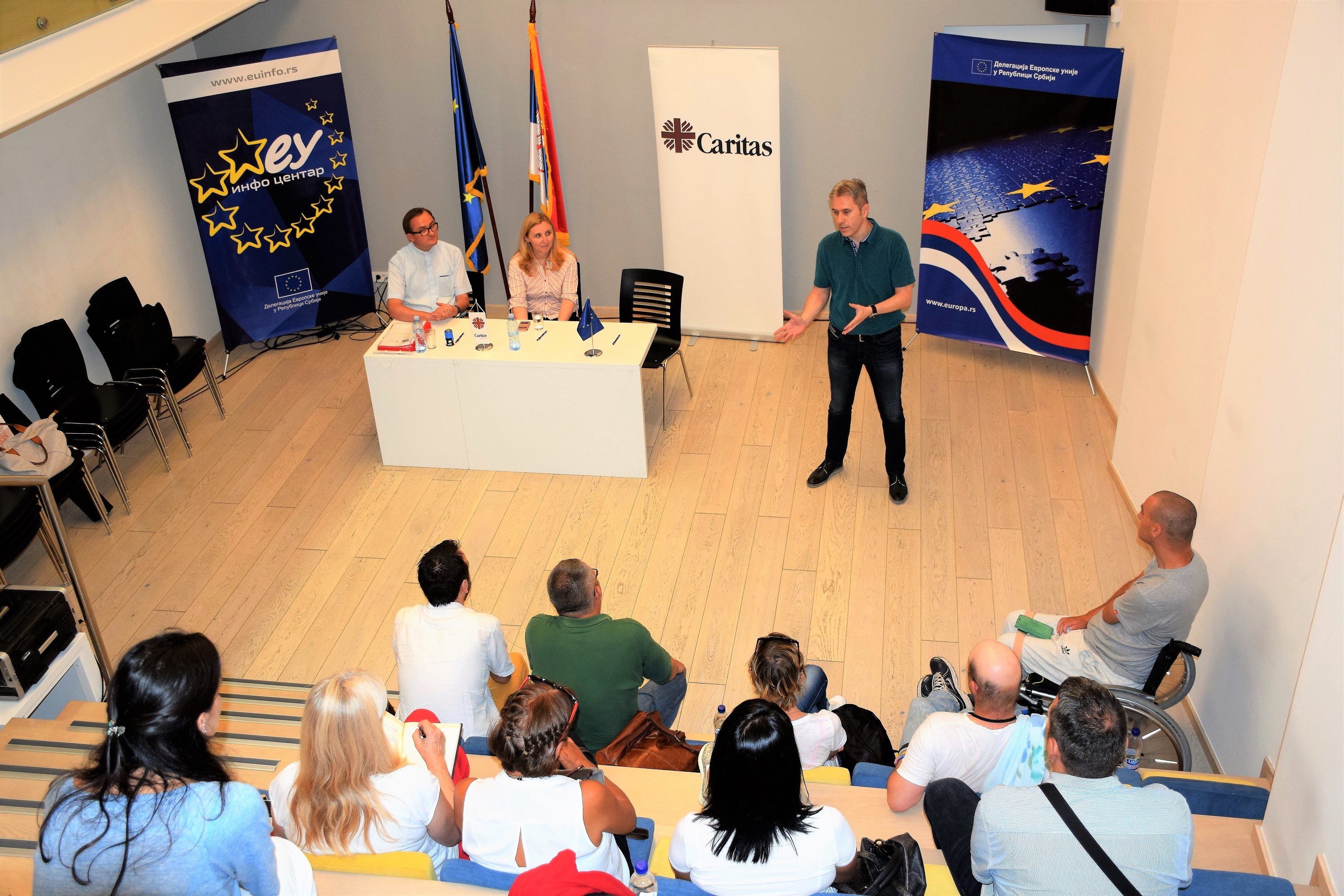 The participants were next greeted by Ana Milenic, representative of the EU Delegation in Serbia, who underlined that more than 80 CSOs applied for these grants which clearly demonstrates existing needs in this field. She also congratulated to the awarded organizations who are involved in different geographical regions across Serbia and also thanked Caritas Serbia for its role in reviewing the applications and ensuring that grants are evenly distributed across Serbia.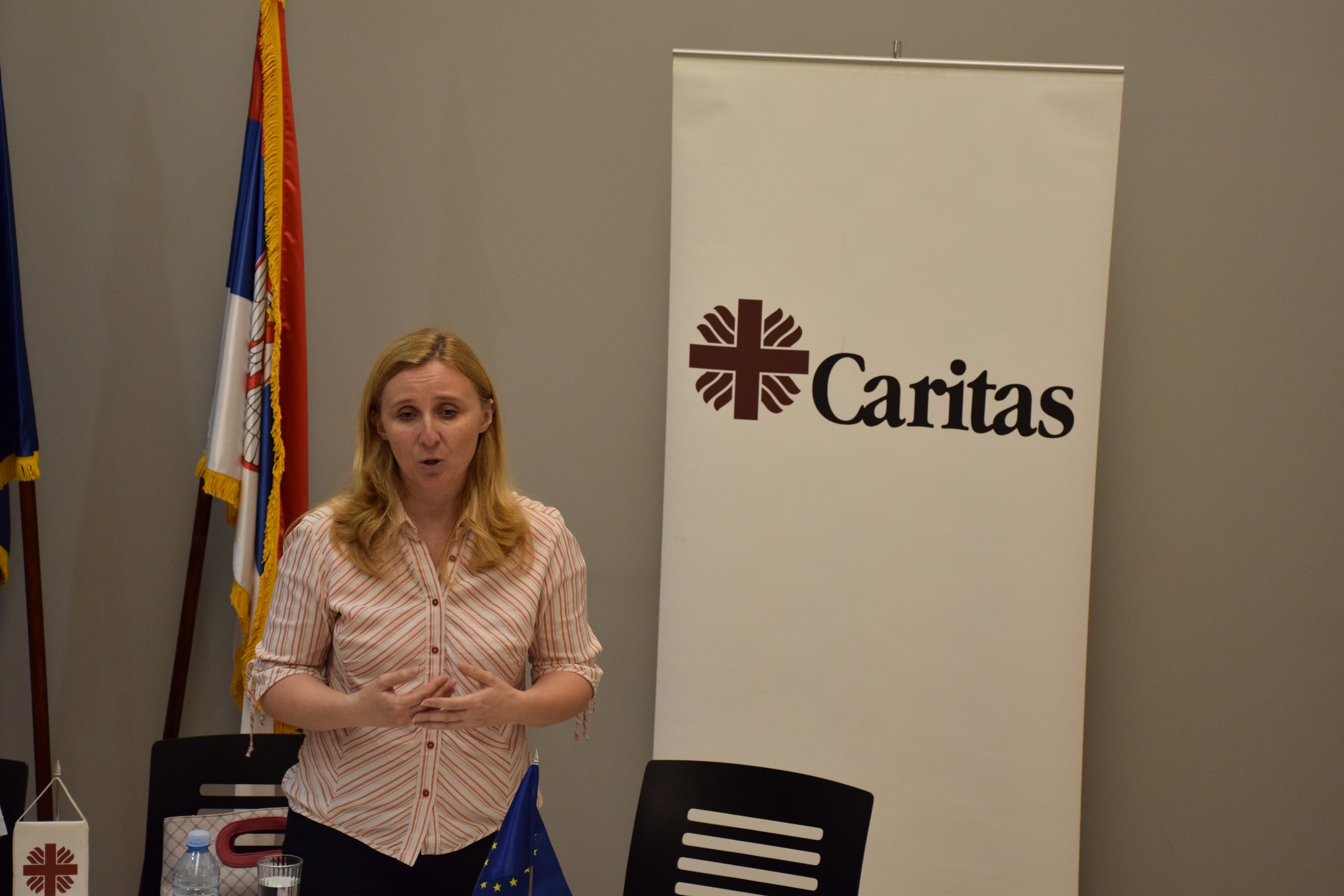 After these introductory greetings, the representatives of the organizations Śep za hendikep, Association Zajedno , Association EVO RUKA, Plava ptica and Lužničke rukotvornine have signed the grant contracts with Caritas Serbia's Director, Rev. Ivica Damjanovic.
The planned activities in the framework of these projects will start on July 1st and be implemented during the following 12-24 months.