Within the regional project SOCIETIES in Montenegro, grants were awarded for 6 local initiatives of organizations that work with people with disabilities or people with mental health problems. For this competition, 20 organizations applied with their project ideas.
The following projects were supported: NGO New Chance from Herceg-Novi – We Recycle paper and employ PWDs; Organization of the Blind for Bar and Ulcinj –Support service for the blind; Association of Parents of Children with Special Needs Right to Life Ulcinj – Developing skills for a better quality of life; Association of the Blind of Montenegro – tactile printing to inclusion; Association of paraplegics Bijelo Polje and Mojkovac – Disability is not an obstacle and Association of Parents of Children with Special Needs Bar – We grow flowers let's be happy.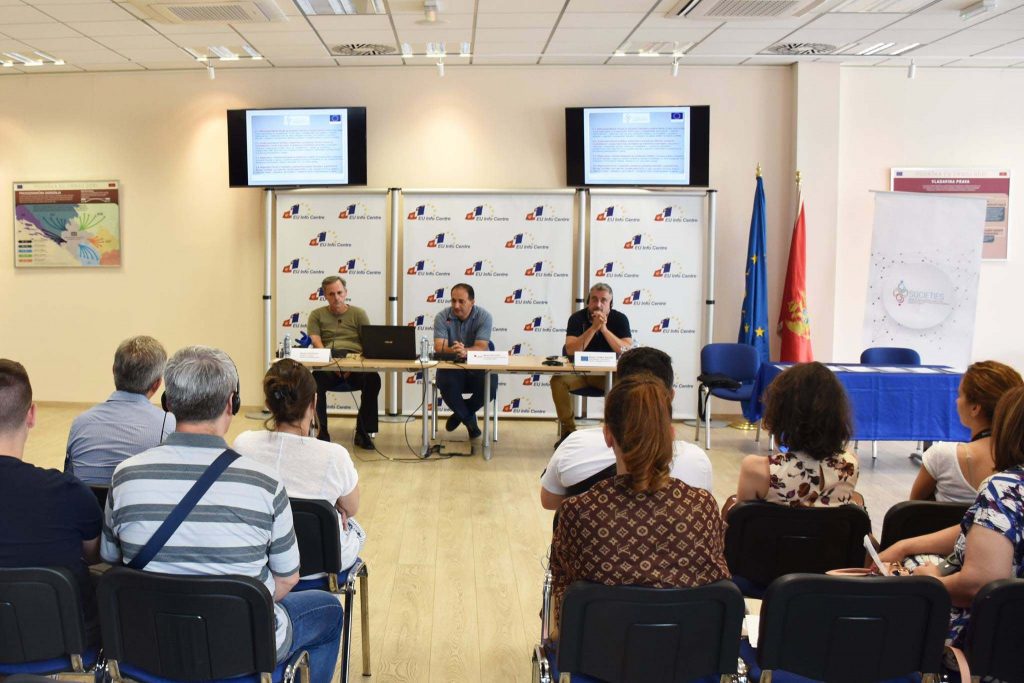 The ceremonial signing of contracts with grant winners was organized at Euro Info Center in Podgorica on 20.07.2017. Marko Đelović project coordinator from Caritas Montenegro, Miguel Gomez Margo, representative of the European Union Delegation in Montenegro, and Slavko Vučićević from the Association of paraplegics Bar, on behalf of the project partners, addressed the grant winners and wished them a successful implementation of the projects.
Supported projects are aimed at developing and strengthening social services in the community for people with disabilities and people with mental health problems or from the domain of work integration of people with disabilities that deal with direct employment of these target groups.