Within the second phase of the project "SOCIETIES" and a public call for project proposals for civil society organizations from project countries, totally 188 project proposals have been received.
After evaluating all proposals, evaluation committees decided that 42 organizations that applied for funds have been selected for financing. Selected projects contribute to the better social inclusion of people with disabilities in Western Balkans.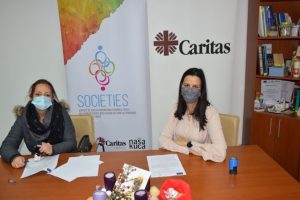 On 22nd December first contracts have been signed.
SOCIETIES partners continue to advocate for the social inclusion of persons with disabilities, as well as for all vulnerable categories of the population.